Matt "Chaos" Cotignola

Matthew 'Chaos' Cotignola joined the Atlantics in 2016 as a regular member, but had filled in for Atlantic several times before. He has coached both baseball and softball at the middle and high school levels, and has been coaching baseball at the Smithtown Recreation Baseball Camp since the summer of 1998, where he met Dean Emma, who invited him to play in a game at Orient. He played several other times before being asked to join the team. Matthew received his nickname, 'Chaos', when they played softball together, and it has stuck ever since.

Chaos has been a catcher his entire life, and has caught, played the field, and also pitched for Atlantic. He enjoys throwing runners out and making plays behind the plate that help the team more than under the modern rules of the game. As a teacher of American History, he has always loved learning about the history of the game. "By playing for the Atlantics, not only do you get to be a part of the camaraderie, you get a chance to re-live history through our national pastime."

He loves playing at the Old Bethpage Village Restoration, Governors Island, and at our own festival at the Smithtown Historic Society. He felt honored to be a part of the filming of the Strange Inheritances episode that featured the Atlantics, and got positive feedback from his friends and colleagues on how well the Atlantics presented the game in an historically accurate way.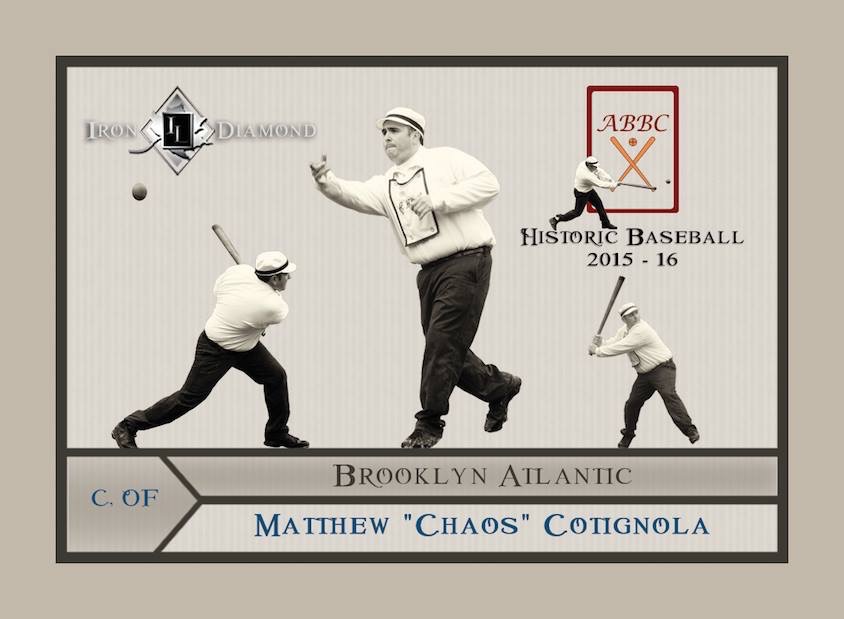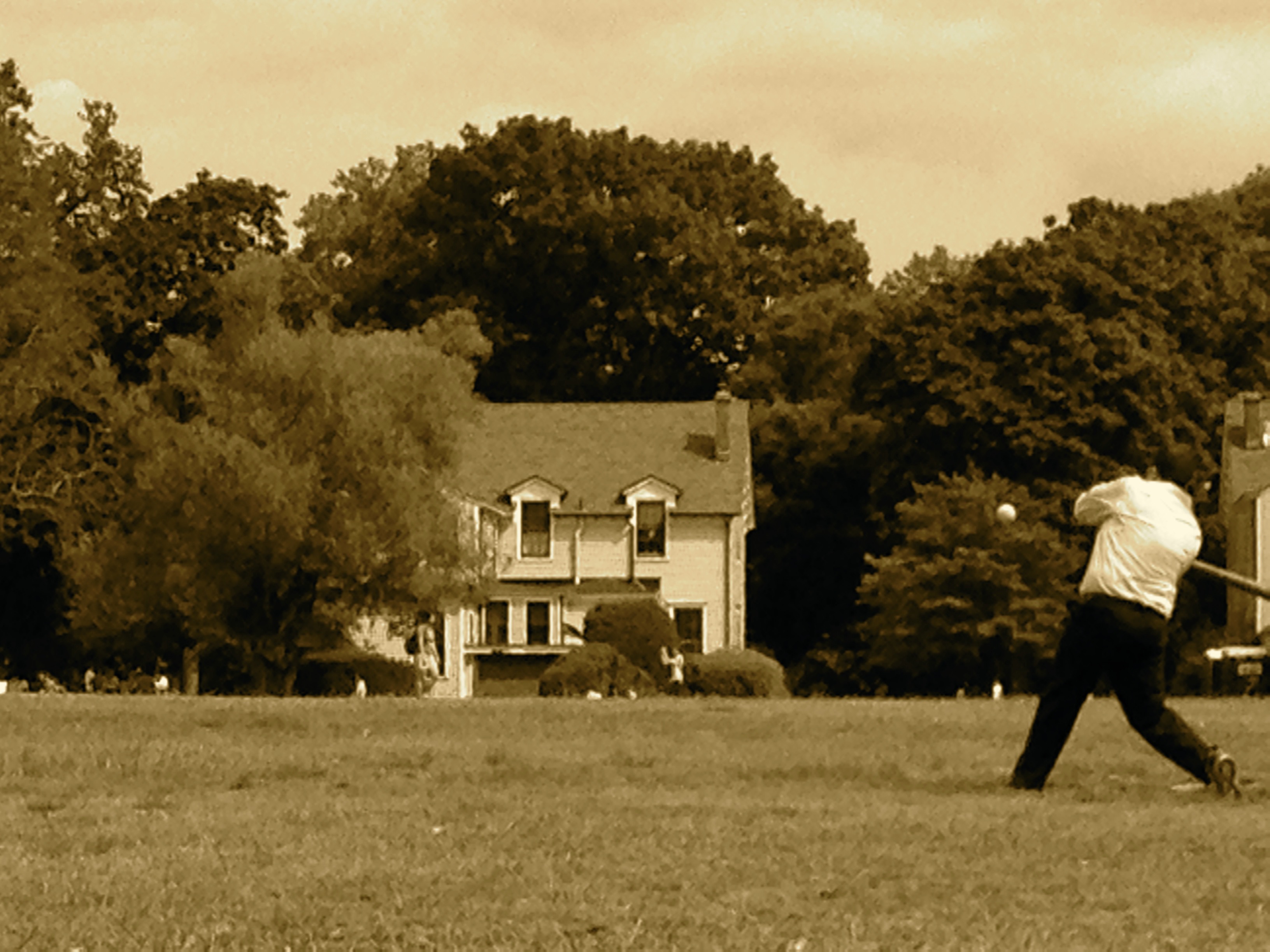 Home | History | Schedule | Roster | Atlantic Park | Sitemap | Contact Us | Shop
Copyright © 2018 The Atlantic Base Ball Club. All rights reserved.