Kevin "Flash" Harrison

Kevin "Flash" Harrison began playing with the Atlantics in the summer of 2003. He had heard stories about the Jersey groupies, and knew this was the team he wanted to play for. Also, this was a team with a great bunch of guys who loved to play base ball. There's some question as to the origin of his nickname, whether it came from being flashed by "The Lip", or because of his speed on the basepaths, stealing bases "in a flash". "Flash" played Little League baseball growing up, then played some softball, and then played several games with the Huntington Suffolks. His love of the vintage game brought him to the Atlantics.

His tall 6'-4" frame makes him a natural at first base, and he's also played some outfield, using his speed to track down long fly balls. He remembers well the Roxbury Nine third baseman chase a foul ball right into the Delaware River, and he'll never forget the thrill of playing on Doubleday Field in Cooperstown. He is presently working as a Math Teacher at Freeport HS. "Flash" used to collect baseball cards as a kid, maybe now he'll find himself on one soon!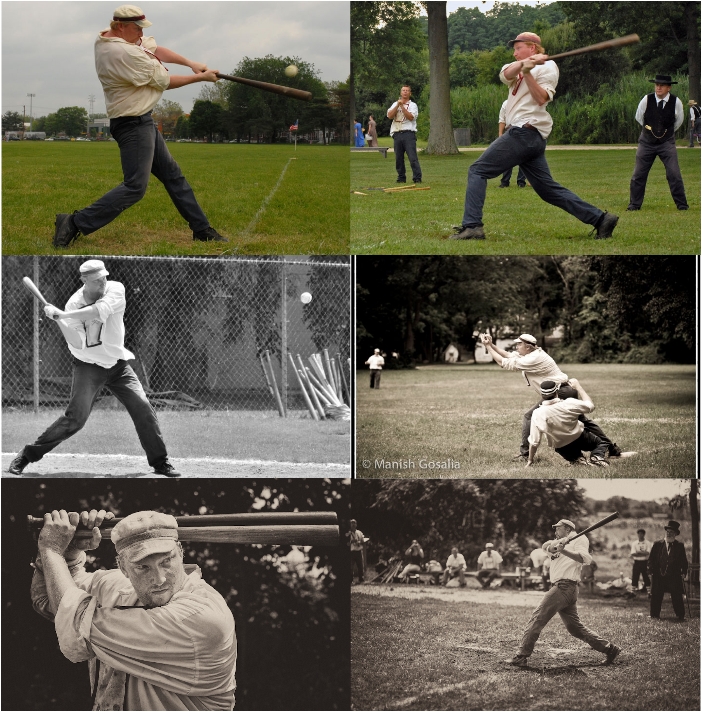 Home | History | Schedule | Roster | Atlantic Park | Sitemap | Contact Us | Shop
Copyright © 2018 The Atlantic Base Ball Club. All rights reserved.